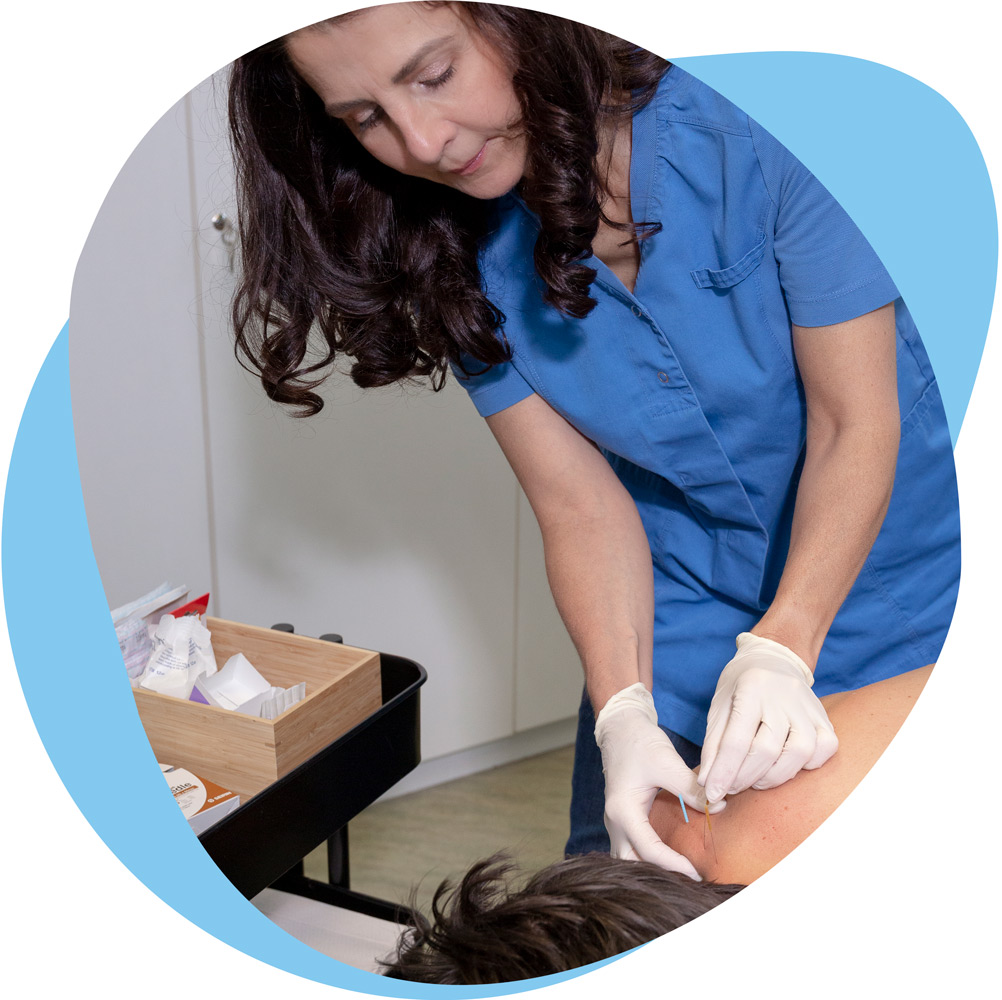 Dry-Needling
Dry-needling, also known as intramuscular stimulation, is an invasive technique in which an acupuncture needle (disposable) is inserted into the painful trigger point. The penetration of the needle and its mobilisation in the painful point should provoke a local contractile response. Its effectiveness has been confirmed in numerous studies.
This technique eliminates the pain of acute and chronic pathologies.
We treat the following pathologies: Acute and chronic lumbago, sciatica, osteoarthritis of the knee and hip, muscular contractures, muscle strains, Achilles tendonitis, epicondylitis, joint sprains, cervical syndrome, headaches, pain after surgery, sports injuries, etc.